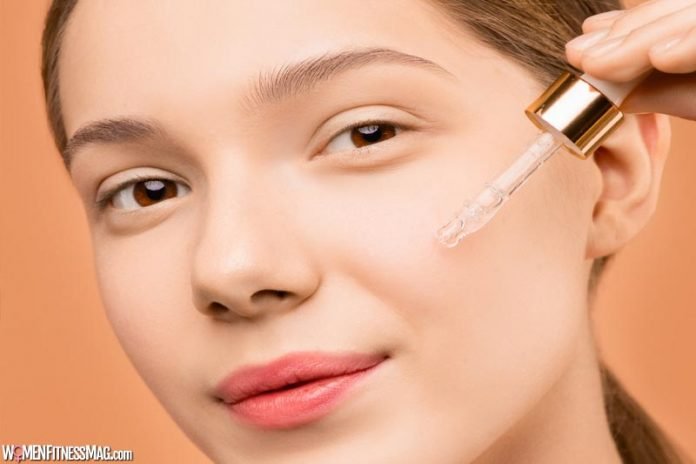 Facial Serums: How to Pick The Right One For You
Facial Serums: How to Pick The Right One For You : If you've been trying to get into skincare, the chances are that you have heard about facial serums at some point. These little lightweight products help improve your cleansing routine by using a large concentration of active ingredients to brighten your skin, but that's not the only thing they can do.
Facial serums come in many different forms with varying active ingredients, all of which can help you clear the most common and stubborn skin problems. However, with so many different products available in the market today, it can be a challenge to find the best serum for your face. Luckily, with these tips, you won't have to waste your time going through them one at a time.
Identify your skin problem

Knowing what kind of problem you have will help narrow down your skincare options and identify the type of solutions you need. Here are some of the most common skin problems you may be facing and the type of facial serums that will help.

Dry skin

Hydrating serums are a quick fix to dry skin problems. These types of serums help your skin get the extra moisture it needs to stay healthy and clean.

Oily skin

Different factors may cause this problem: the body overcompensating for the lack of natural oils (perhaps due to frequent cleansing and exfoliating), genetics, or a warm or humid environment. Hydrating serums can help with oily skin as they leave a little emollient residue. AHA can also be helpful.

Skin aging

Anti-aging serums can be used for all skin types, which you can start as early as your 20s. These products deliver essential ingredients to your skin to help you get rid of fine lines and wrinkles.

Hyperpigmentation and acne scars

If you have uneven skin color or an array of dark spots, color-correcting serums can be your best friend. These products include exfoliating and resurfacing serums, which can help minimize pores, smooth out your skin, and clear dark spots.

Large pores

Large pore sizes are typically due to dead skin cells and oil build-up clogging your skin. If you want to reduce pore appearances, you need a facial serum with a combination of hydroxy and salicylic acids. This will help soften and seemingly reduce the size of your pores for a younger-looking appearance.

Acne breakouts

Breakouts can happen at any time when you least expect them to, which is why it is vital to have an emergency remedy ready whenever you need it.

For this skin problem, focus your attention on facial serums with ingredients such as lactic acid. This helps break down dirt build-up and clears your skin of inflammation. You can also combine it with a glycolic wash for the best results.

Saggy skin

Your skin loses its natural elasticity as you age because your body's natural collagen production slows down. This skin problem can also be caused by other factors like sun exposure, lifestyle habits, or even the products you use. To remedy this problem, consider using facial serums with peptides,

Look for the right ingredients

Before grabbing the first bottle you see on the shelf, it's vital that you look at the serum ingredients listed first. Below are some skincare components to watch out for and the uses they can serve.

Vitamin C

This ingredient helps promote collagen production, which is essential to achieve that youthful-looking skin. This ingredient is common in most facial serums and comes in different forms. Perfect combination of 20% Vitamin C + 1% Tocopherol + 0.5% Ferulic Acid constitutes the advanced face brightening serum for skin delivers a powerful dose of antioxidants to reverse environmental damage for brighter, radiant skin and an even-toned complexion.

Melatonin

Facial serums with this ingredient help restore your skin tone while combating aging. They can also protect the skin from free radicals and damages.

Hyaluronic Acid

A face serum for dry skin usually has hyaluronic acid because the ingredient is known to absorb up to one thousand times its weight in water. Thus, it is an incredibly absorbent ingredient that smoothens and plumps up the surface of the skin.

Sakura extract

This ingredient contains antioxidants to enhance skin smoothness and create a supple and plump effect, making it a perfect face serum for glowing skin. Apart from that, it can also help cleanse your skin of impurities.

Incorporate your facial serum in the proper order

Applying your skin care products in the correct order allows you to get the full benefits that each item promotes. Depending on what problems you want to clear up, the types of products you need to use may vary. Here is a quick guide you can follow to start your skincare routine.

Step 1: Clean off dirt and makeup

Before using any product, clear up any makeup or dirt on your face using a wet wipe, makeup remover, or micellar water.

Step 2: Cleanse

Use a facial wash or cleanser to scrub away dirt and grime from your face. For dry and sensitive skin, use cream cleansers; for oily skin, use gel cleansers; and for combination skin, use foam cleansers.

Step 3: Toner

After washing your face, pat dry with a towel. Once dry, use a facial toner to remove any remaining traces of dirt.

Step 4: Facial serum

Take your serum of choice and apply a small amount to the face and neck. Make sure to massage it well into your skin and wait a few minutes for it to dry before moving on to the next step.

Step 5: Eye cream

Apply a small amount of eye cream and gently pat it around your orbital bone. Make sure to be careful and not use too much, as it may get into your eyes.

Step 6: Spot treatment

Spot treatment is typically applied before bed on specific problems that you want to concentrate the treatment on. Then, once you have small dabs on the areas you wish to, please wait for it to dry and proceed to the last step.

Step 7: Moisturizer

Use your moisturizer of choice and apply a reasonable amount on your face and neck. Once done, simply wait for the product to get absorbed by your skin.
Fitting into your routine
Exploring the world of skincare can be a tricky path to walk on, especially for beginners. With so many options to choose from, getting confused and overwhelmed is a common occurrence. However, you can quickly find the proper beauty routine using the right products for you with just a bit of guidance.
Related Videos about Facial Serums: How to Pick The Right One For You :
How to Choose the Correct Active/Serum according to your Skin Needs?
What Are Serums And How To Choose The Best One For Your Skin
How to use SERUMS and FACE OILS to get clear, glowing skin
WHAT IS A FACIAL SERUM? HOW TO USE A SERUM?
face serum for glowing skin, best face serum for glowing skin, what serum should i use quiz, best serum for face, face serum for dry skin, best hydrating serum for dry sensitive skin, best serum for face in india, best serum for oily skin,