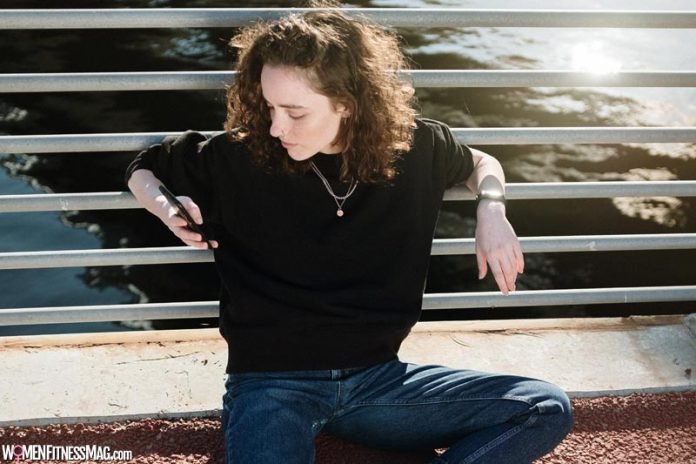 How Do Top Celebrities Choose To Wear Their Sweatshirts?
How Do Top Celebrities Choose To Wear Their Sweatshirts? Do you know that cozy and velvety feeling when you wear something soft and fuzzy? When you have to get up in the morning, leave your blanket behind to go for a walk or workout in the gym. You wish that you could keep your blanket wrapped around you for your run or your workout sessions. Well, your wish can come true.
That is where sweatshirts came in. the cloth designers heard out the appeal and invented sweatshirts.
If you already don't know what sweatshirts are then, Sweatshirts are like pullovers that are loose around you, have long sleeves, and do not have collars. They are made of really soft fabric. The fabric is usually fleece, which is a heavy fabric. Fleece is finished on one side, and another side that is touching your body is very soft and fluffy. It is so you can be as comfortable as possible while wearing it.
There are many types of sweatshirts. Sweatshirts can have a hoodie on them or not. The crew neck sweatshirts is a sweatshirt that has a high circular neckline. At first, sweatshirts were just loungewear, or people would wear them for a workout. But now sweatshirts are casual wear and streetwear as well as everyday wear. Sweatshirts are worn for stylish purposes as well. It is a go-to choice for many celebrities.
Celebrities and sweatshirts
Like most of us, celebrities also want comfort as well as style while carrying out their everyday chores. Maybe they are tired of wearing their conventional 9 to 5 clothes. They want something more than pencil skirts, tailored trousers, and blazers. Maybe they want comfort in addition to remaining flawlessly dressed all the time.
Many high-end and expensive brands are now preparing sweats. They are not only sports brands like Nike or Adidas. Sweats from Many top fashion and brands like Gucci, HMs, and many more are also available in the market. They make sweats with such luxurious material and fun colors that it feels like heaven on your skin.
Sweats are popular among celebrities and masses because people can wear them in summer as well as winter. Most people will confuse sweats shirts with sweaters. They think you can only wear sweats in winter, but they are very different from each other. Sweaters are usually knitted, but sweats are usually made with heavy cotton. Sweaters do not absorb your sweat because they are made of lightweight material. They only keep you warm that is why they are only worn in winter. Sweatshirts, on the other hand, are absorbent and soft, and comfortable.
We see pictures of celebrities in sweatshirts all the time, thanks to the paparazzi and Instagram, and many other platforms. They share pictures of them wearing sweats, not just as loungewear or going to or coming back from the gym. They would also wear sweats going to lunch with friends, walking their dog, or as streetwear. Most celebrities prefer wearing sweats while traveling. We see pictures of celebs wearing sweats at the airport all the time. From Bella Hadid to Hailey Bieber, we must say that celebrities have become the experts in styling their sweatshirts. It is good to see them having fun with their clothes. They would accessorize their sweatshirts with various other things like chains, earrings, scarves, bracelets, and casual sneakers. In that way, they can turn loungewear into a more stylish and formal look. Layering is one way to style sweats that we have learned from celebrities. We see celebs layering their sweats with a different colored sports bra, denim jackets, and even blazers.
How different celebs wear sweats    
Hailey Bieber prefers a more hippie style with her sweats. She likes tye die sweats. And then wear a bright-colored sports jacket on top. She would also layer a printed blazer on top of her comfortable hooded sweatshirt.
Selena Gomez is most into minimalistic style. She mostly wears knitted two-piece sweats, mostly a crew neck sweatshirt, which looks elegant and stylish.
Bella Hadid would wear a classic grey sweatsuit with a hoodie.
Kendall Jenner has her unique way of styling her sweats. She posted a picture of her wearing an oversized college sweatshirt with a hoodie. Layer it with a leather jacket. And she also wore boots with this outfit.
Gigi Hadid has her expertise in layering her sweats. She would layer a short-sleeved button-down on top of printed sweats. On one occasion, she also wore a big black chunky winter puffer vest on top of a black hooded sweatshirt.
When it came to Zendaya, she styled a black coat on an orange hoodie. In that way, she can look casual while remaining comfortable.
Dua Lipa styled her black hooded sweatshirts by wearing a trench coat on top of it and wearing classic Adidas shoes.    
If you are taking fashion inspirations from Elsa Hosk on wearing sweats, you should try contrasting color sweats.
Emily Ratajkowski usually wears black sweatpants with a black crop top and even a black denim jacket. She would wear white sneakers with them.
Rihanna layered her white hooded sweatshirt with white jacked, wore white boots, and still looked casual.
Bollywood celebrities are not left behind when it comes to wearing sweats. Kareena Kapoor Khan likes wearing loose sweats with amusing slogans.
Malaika Arora likes sweatshirts with both slogans and numbers.
Karishma Kapoor usually wears different style sweatshirts.
Anushka Sharma and Alia Bhatt both like sweats with white logos on them.
Sweatshirts are stapled in any wardrobe and fabulously versatile pieces of clothing. In recent years, they have been wearing by many celebrities in a variety of different ways. Crew neck sweatshirts are especially comfortable, casual and can be dressed up or down depending on the occasion. It's no wonder that they're a go-to favorite for many celebrities like Kevin Hart. Choosing the perfect sweatshirt to wear is the first step to looking great. Please choose a color that complements your skin tone and pair it with a great pair of jeans. Comfort is key when choosing a sweatshirt
Related Videos about How Do Top Celebrities Choose To Wear Their Sweatshirts? :
How To Wear a Sweatshirt 3 Ways!
How To Style OVERSIZED Sweatshirts | 8 Ways to Style
How to Style Sweatshirts My Collection
10 SWEATSHIRT OUTFIT IDEAS for back to school because I'm realistic. *comfy trendy*
7 Ways You're Wearing Sweatshirts Hoodies WRONG! *how to fix*
HOW TO STYLE SWEATSHIRTS
how to get a celebrity to wear your clothes, male celebrities wearing hoodies, female celebrities in hoodies, celebrities wearing joggers, celebrities in grey sweatpants, how do fans send gifts to celebrities, how to contact celebrity stylists, celebrity sweat,