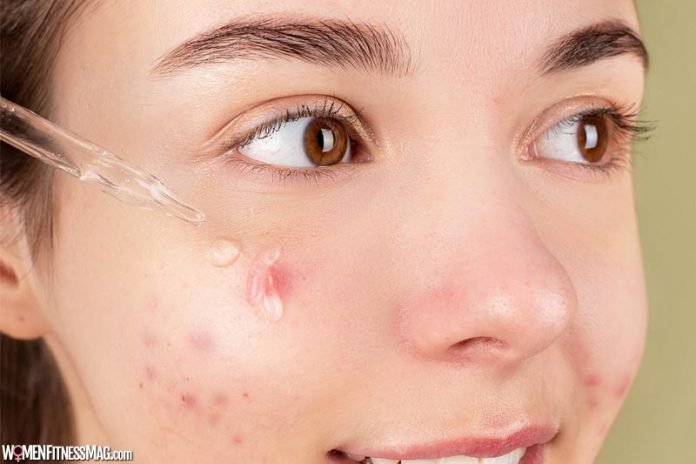 Niacinamide Serum for Skin: What It Does, Benefits Side Effects
Niacinamide Serum for Skin: What It Does, Benefits Side Effects : Niacinamide is also known as nicotinamide. It is a form of vitamin B3 which is an essential nutrient, especially for the skin. Thus, niacinamide has currently become the talk of the beauty world. While you can find many products that have this nutrient as its main component, niacinamide serum has gained prominence above them all.
Face serum is said to work wonders for the skin be it oily or dry. Every type of skin has its own defined set of uses and niacinamide serum works best for oily skin, which is prone to acne, hyperpigmentation, acne marks, etc. But on the flip side, this doesn't mean that the serum will not work for other skin types, it simply does! So let us go through all the effects that niacinamide serum for skin brings.
Niacinamide or an all-in-one acne-treating remedy.
How does Niacinamide Serum Work for Skin?
Niacinamide serum can help your skin glow and remain maintained. The primary function is to fight acne and reduce acne and minimise the chances of its breakdown in the future. It creates a barrier to the remaining necessary moisture into the skin. On the healing side, it helps inflamed skin and skin redness due to acne or even eczema or any other skin condition.
Benefits of Niacinamide Serum
Niacinamide is meant for all skin types but its benefits for oily skin is unmatched. Moreover, with its effectiveness, it can be said that the chemical is specifically crafted for oily skin. Here, find out all the benefits that niacinamide skin serum has to offer everyone.
Treats Acne
As stated earlier, niacinamide works best for acne. With the help of its protein content and anti-inflammatory and antioxidant properties, it reduces acne to nil. However, in this regard, it works best for oily skin, which is sensitive and prone to acne breakdown. Additionally, it also soothes skin's redness and minimises oiliness.
Fades Acne Marks
Acne marks that are left on the skin are the most irritating skin condition you can have. To treat them niacinamide serum should be the primary option. It helps to reduce the mark of both acne or scars. With regular use, you can have an even skin tone.
Minimises Pores
Large pores are home to dirt, grimes, blackheads, whiteheads and many other irritating substances that make the skin look dull and lifeless. Niacinamide helps to shrink the pores that are oversized. It helps to tighten the skin a bit so that the skin feels supple and maintained.
Works for Hyperpigmentation
Niacinamide helps to reduce dark and discoloured patches or spots, commonly known as melasma. It is another irritating skin condition that hampers the appearance of an individual.
Minimises Wrinkles and Fine Lines
Wrinkles and fine lines are extremely popular and there is no defined age for it to happen. Although if you are naturally blessed with apple skin, the chances of wrinkles are minimum for those loose and saggy skin textures, niacinamide serum can work the best. It helps to uplift the skin and make it look younger.
Retains Moisture
Many products that are manufactured for oily skin often have the side effects of reducing skin hydration along with the oil. But this is not the case with niacinamide serum since it focuses on reducing the oil while creating a barrier so as to retain moisture. Thus, you can expect a long-time moisturised and hydrated skin with a single application.
Combat Sun Damage
When everything seems just fine, UV rays still remain an enemy of your skin. Moreover, it is something you cannot get rid of, unless you take precautions. Niacinamide serum is the one you should consider, which helps to prevent the damage caused by harmful UV rays and helps to cultivate new cells faster.
Also Read: Surprising Skin Problems That Are More Common Than You Think
Side Effects of Niacinamide
Although this chemical does not have any side effects, things might go wrong with improper or excessive usage. Niacinamide is said to work effectively on the skin, which is why it should be used in minimum quantity as stated by dermatologists. Look for the products that contain a minimum of it so as to avoid any harmful effects.
On the other hand, some of the negative effects of niacinamide include skin irritation and redness, if it is used excessively. Some tips on how to use niacinamide skin serum are listed below-
Always take a patch test before progressing with regular use. It will help you know if the chemical is suitable for your skin.
Always clean your skin properly before the application of niacinamide face serum. It should be applied to clean and dry skin.
You should use a pea-sized amount only and not like a lotion. Serums are meant to be applied in very little quality.
Apply the serum only on the affected areas rather than the whole face.
To apply it, use your fingertips and dab on the skin. Do not rub it on your face.
Use once every day or follow the advice of your dermatologist.
Niacinamide is a terrific cosmetic and bliss for those who are just tired of their skin condition and acne. It should be considered for all skin types. The product can be used for a month or two to give you complete treatment for acne and marks.
Related Videos about Niacinamide Serum for Skin: What It Does, Benefits Side Effects :
Is Niacinamide actually good for Asian/ African SKIN?
How to make 10% Niacinamide Face Serum
niacinamide serum benefits, niacinamide benefits for skin, niacinamide before and after, what is nicotinamide used for, niacinamide side effects, is niacinamide good for oily skin, niacinamide side effects skin, niacinamide cream,