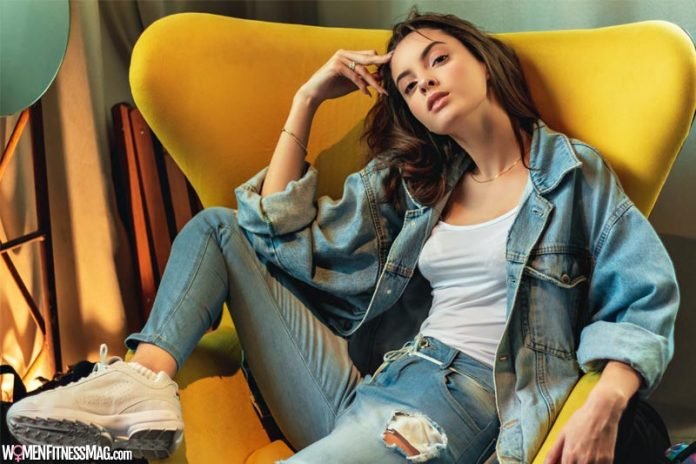 5 Ways to Easily Change Up Your Look
5 Ways to Easily Change Up Your Look : Are you tired of looking in your closet to find the same old boring outfits lurking in there? Have you grown weary of your standard hair and makeup routine? Maybe you just need to rethink how you wear the things you already have. There are many ways to easily change up your look without spending a fortune at the salon or department store.
Here are some of my top tips. With some subtle changes, you can give yourself a whole new look.
Switch Shoes
Jeans look great with heels, flats, sneakers, and well, just about any kind of shoe you can think of. If you're planning a fun date night look, don't just look at the dresses and skirts in your closet. Think about all the ways you can make your basic jeans sexier and more fun. A pair of high-heels or sexy low boots could do the trick. And if you want a more casual look, but you love the fun of a cute dress, pair it with a nice pair of sneakers and some no-show socks.
Change Your Makeup Routine
Have you ever looked at beautiful makeup and thought that you could never do that? Well, why not try? Maybe your 5-minute routine works for every day, but you want a look that's different for those special occasions. Maybe you want to try contouring for the first time or experiment with a great cat-eye. Find some free makeup video tutorials online and get started. If you mess up, the beautiful thing is you can easily wipe it off and try again. Once you master one new look, wear it for a day and see how you feel. You might even want to try some fake lashes, but that one might be better suited for a professional.
Wear your Hair Differently
While you may not be up for a new haircut or color just yet, you can easily freshen up your look by styling your hair differently than usual. If you're a hair down kind of gal, then try your hair styled up. If you normally sport a messy bun, let your hair roam free for a day. Try something different. Maybe you usually have curls, but you could straighten your locks, or perhaps you have waves and want to sport some tighter curls. The key here is to step out of your comfort zone to try something new for your hair for just a day.
Go Bigger
Yes, I know, fashion experts tell you to find clothes that fit. And they are right—most of the time. The truth is oversized sweaters and long-sleeved shirts paired with a skirt or well-fitting pair of pants can give you a great look. Fall is full of cozy sweaters, and while it might be tempting to just buy it in your size, try the size up. The oversized shirt look has a way of making you look and feel cozy and sometimes even a little sexy if you go for an off-the-shoulder effect. Have fun buying a new sweater or shirt, or raid your partner's closet to find something a little big that you can wear to create this look.
Wear Hats
Hats are so much fun. Summer is filled with light, wide-brimmed hats, while fall and winter lead to dark and mysterious feeling hats. Think thick wool and comfortable styles. You can also try men's designer hats to go for a slightly androgynous look. If styled the right way, men's and women's hats can leave you feeling great in your skin and can change the look of any outfit you put on. Keep some neutral tones in your closet to go with any of these hats.
Conclusion
It's possible to create new looks for your clothes, hair, and makeup with the things you already have. It may take you out of your comfort zone, but don't be afraid to mix things up and try something new. Go out with heels and jeans or sneakers and a dress. Put your hair up, in a side braid, or rolled into a neat or messy bun. Your closet is filled with untold treasures that you could easily use to create new looks daily without needing to repeat them. Try something new today.
Related Videos about Ways to Easily Change Up Your Look :
3 Ways to Change Up Your Look
3 Simple Ways to Change Up Your Look
Change Your Look Change Your Life
Simple Things You Can Do To Look Better | Enhance Your Look
10 Ways To Reinvent Your Look
How to Change Your Look Find Your Style
How To Change Your Appearance Become Attractive
how to completely change your look male, how to drastically change your appearance, how to completely change your appearance, how to change your look completely female, how to change your appearance without surgery, how to make yourself look unrecognizable, how to completely change your face with makeup, constant need to change appearance,