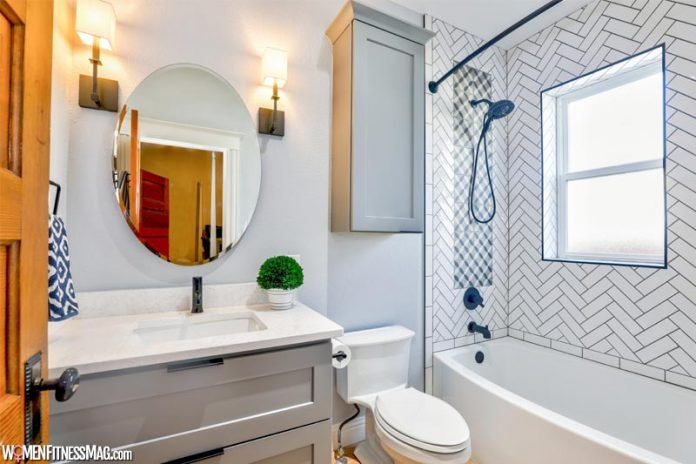 How to Remodel and Modernize Your Bathroom
How to Remodel and Modernize Your Bathroom : The bathroom is where people begin and end their day. Maybe it's time to work on remodeling and modernizing the bathroom to make it more functional, beautiful, and valuable to the home. Here are some suggestions to get started:
Choose a Design Style
Every room needs a focal point, an inspiration piece, or a design motif. Start with a stunning wallpaper, a beautiful wood floor, or maybe a walnut bathroom vanity. There are many options available. The color scheme is also important. Find inspirational photos online to help get started. Designs can vary from farmhouse chic to modern, so pick a style that suits you and your home.
Make a Plan and Budget
Establishing a limit on time and budget sets the groundwork for a successful remodel. It is simple to determine the cost to remodel a bathroom. If a homeowner wants to complete the work himself, however, the time spent completing the work is difficult to calculate. It depends on how handy he is, and what type of tools he owns. After reviewing some online videos of how to remodel a bathroom, a homeowner may choose to hire out for the more difficult jobs, such as plumbing and electrical work.
It is important to be aware of building codes, and secure the proper paperwork before starting to work. Make sure to measure carefully for vanities, toilets, and the amount of flooring or tiles that will be needed. Sometimes moving plumbing or electricity is not possible, but inserting a new shower unit, or new vanity, may give just what is needed to freshen up the look.
An important part of planning is knowing what is needed during the remodel. Auxillary lights may be needed when the regular lights have been taken out. Make sure to have another bathroom available for the length of the remodel for use by the family.
Demolition
Be careful when demolishing the bathroom not to damage any plumbing or electrical work. This will only add to the overall expense. Turn off the water supply and electricity before doing any work. As items are removed from the bathroom (toilet, vanity, shower), be sure to check for damaged pipes, walls, or mold issues that should be taken care of before adding new features.
New Installation
Start with installing a new shower or tub, followed by the toilet. After prepping a subfloor, start installing the flooring. This can be tile, wood, or linoleum, whichever fits the budget. Now it's time to hang the drywall. It's important to use drywall mud and tape to cover seams and fill in gaps. For showers, use cement wall instead of drywall. Painting is the next step, and it can be the easiest way to change the look of a bathroom. Use semi-gloss paint for easy cleaning and to resist mold and mildew.
Adding Accessories
Make sure to have storage that will hold all of your bathroom essentials. This can be in the cabinets, closet, or even storage caddies on shelves. Add a few colorful touches, such as a shower curtain, or bath mat that will match your theme. Placing a few pictures on the wall will make the space more personal.
Taking a bathroom from old to modern can be done with many budgets and styles. Though the planning stage may seem difficult, all this hard work will make the renovation successful and beautiful.
Related Videos about How to Remodel and Modernize Your Bathroom :
bathroom remodel ideas 2021, how to remodel a bathroom yourself, how to remodel a bathroom on a budget, diy bathroom remodel for beginners, bathroom remodel ideas 2020, how to remodel a small bathroom, how to remodel a bathroom shower, step by-step bathroom installation,