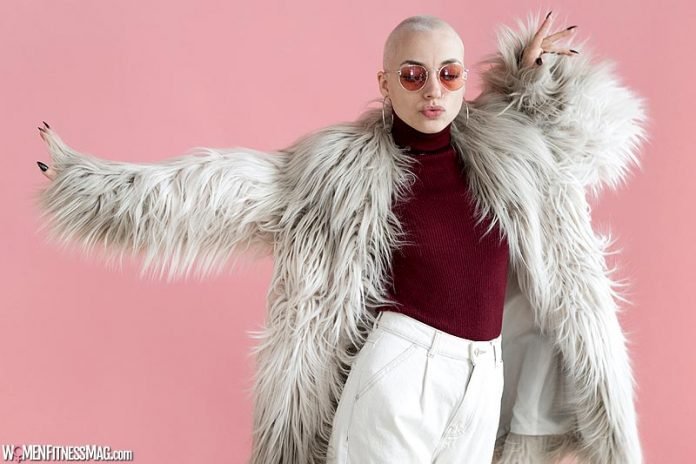 Tips on How to Create Your Own Signature Look From the Celebrity Stylists
Tips on How to Create Your Own Signature Look : Many people want to have their signature look. A signature look is a look that represents yourself perfectly, like Katy Perry's prints or Ariana Grande's ponytail and skater skirts. Stylists describe these looks as an "external expression of your internal character."
Creating a signature look isn't the same as spending a lot to keep up with the trends. Trends pass by quickly. However, a signature look does not. It is all about you – what makes you confident in yourself and what works for your lifestyle.
Though creating your signature may seem daunting, it is possible with the proper knowledge! Here are some tips for creating your own signature look from celebrity stylists.
Go Through Your Wardrobe

The first thing to do is go through your wardrobe. The objective is to see what's working for you, what you wear often, and if anything in your wardrobe truly represents who you are as an individual. It has to be an expression of yourself, so it can't just be random pieces tacked together.

You may have specific items you wear all the time or want to start wearing more often because you feel confident in them. Your signature look should contain these types of pieces. Then, start editing down your closet. Remove any elements that don't work for you anymore.

Find Inspirations and Create a Mood Board

A mood board is a great way to visualize your signature look before investing in new pieces or putting together an entire outfit. The key in creating a mood board is to have images of celebrities, street-style photos, and fashion editorials that represent the essence of what you want. Then, put them all together on one document, so they are easy for you to reference when putting together outfits later on.

Know Your Body Type

The key to a signature look is confidence. You have to feel confident in what you're wearing, which will make picking clothes that work for your body type. The most important thing to keep in mind is creating outfits with clothes that flatter your body, not clothes that hide it. If you don't feel comfortable in what you're wearing, nobody else will either.

Make sure clothing fits appropriately to accentuate your figure. For example, long sleeves can be flattering, especially when worn from the waist up, while a pair of high-waist shorts can make legs look longer and leaner. On the other hand, a pair of shorts that are too baggy can make legs look shorter. Don't be afraid to play with pieces you already own and try new things with them that you hadn't thought about before.

Combine All the Information and Build Your Signature Look

Take all the information you've gathered and put it together to form your signature look. Remember these components that will make up your signature look:

Proportion What item categories will you combine? For example, a cropped tee paired with baggy jeans and chunky boots
Color Palette and Patterns What colors mostly appear on your mood board? Dark colors, jewel tones, neutrals? You must also remember what works well with your complexion and consider your hair dyes.What pattern will be featured throughout various items within your outfit? Stripes, polka dots, or florals. Will it be subtle or bold, like animal prints or loud graphic patterns? Also, try playing with the scale of these patterns.
Accessories What will you be wearing? Think about necklaces, belts, heels, and other types of accessories. Try to think of statement pieces such as bright bag or scarf that can also be your signature piece.
Make-up and Hair How will you style your hair and make-up? Make it work for you, and don't worry about following trends. Instead, look to the images of people on your mood board for inspiration. Your signature look is just as much as your clothes as it is how you wear them, so think about what products or techniques you'll be using, such as red lipstick or waterproof mascara.

Start Collecting Pieces That Work For You

Now that you have a style in mind, it's time to go out and find pieces that suit your taste and personal style. Start looking through stores, catalogs, websites, or magazines.

Be Confident

The final tip is to have confidence in your signature look. It's something deeply personal, so it has to be one hundred percent genuine and authentic to who you are. Wear it with pride!
Your signature look represents yourself, so don't be afraid to flaunt and wear it every day. If you're not sure about going about it by yourself, you can always look into celebrity stylists at Moda Database for a sure-fire way to make your signature look represent you best and make you look your best. The most important thing is to have fun with fashion and make it easy for yourself to shop at the same time!
Related Videos about Tips on How to Create Your Own Signature Look From the Celebrity Stylists :
Tips on How to Create Your Own Signature Look From the Celebrity Stylists
identify your fashion style quiz, how to develop a style for guys, personal style examples, personal style types, everyday fashion tips, how to find your personal style, what is personal style, simple fashion tips,